Grow your business with
next-generation predictive analytics applications.
Claros Analytics, the health benefits industry's premier actuarial software firm, develops cutting edge solutions for the pricing and analysis of risk in health care plans and health care systems. We're trusted to deliver more insight, intelligence, and value to your clients.
Change the rules –
 

change the game.
Claros Analytics changed both by creating superior technology that includes:
Precision that crushes the accuracy of other rating manuals; and
Advanced predictive analytics to forecast the financial impact and risk profile of any change to an employer's health plan.
Evaluate Self-Funding Risk and Reward
See how changes to a group's health plan (plan design tweaks, new network pricing including reference-based pricing, enrollment changes) will impact plan and participant costs, whether fully insured or self-funded

Compare different plan designs and determine the best plan for a group, even with limited data
Determine the probability of a self-funded plan outperforming a fully-insured plan
Identify the optimal plan structure (self-funded, level-funded, fully-insured) for a group
Evaluate a rising premium renewal and determine when a group should switch to a self-funded plan or negotiate better pricing
Build actuarially-sound budget rates for fully-insured and self-funded plans
Project employee enrollment among different plan options
Compare actual budget performance to expected throughout the year and adjust accordingly
Develop COBRA rates
Calculate credible IBNR reserves in less than 10 seconds
Export a complete auditor's package for easy approval and client reporting
Explore our new web-based capabilities!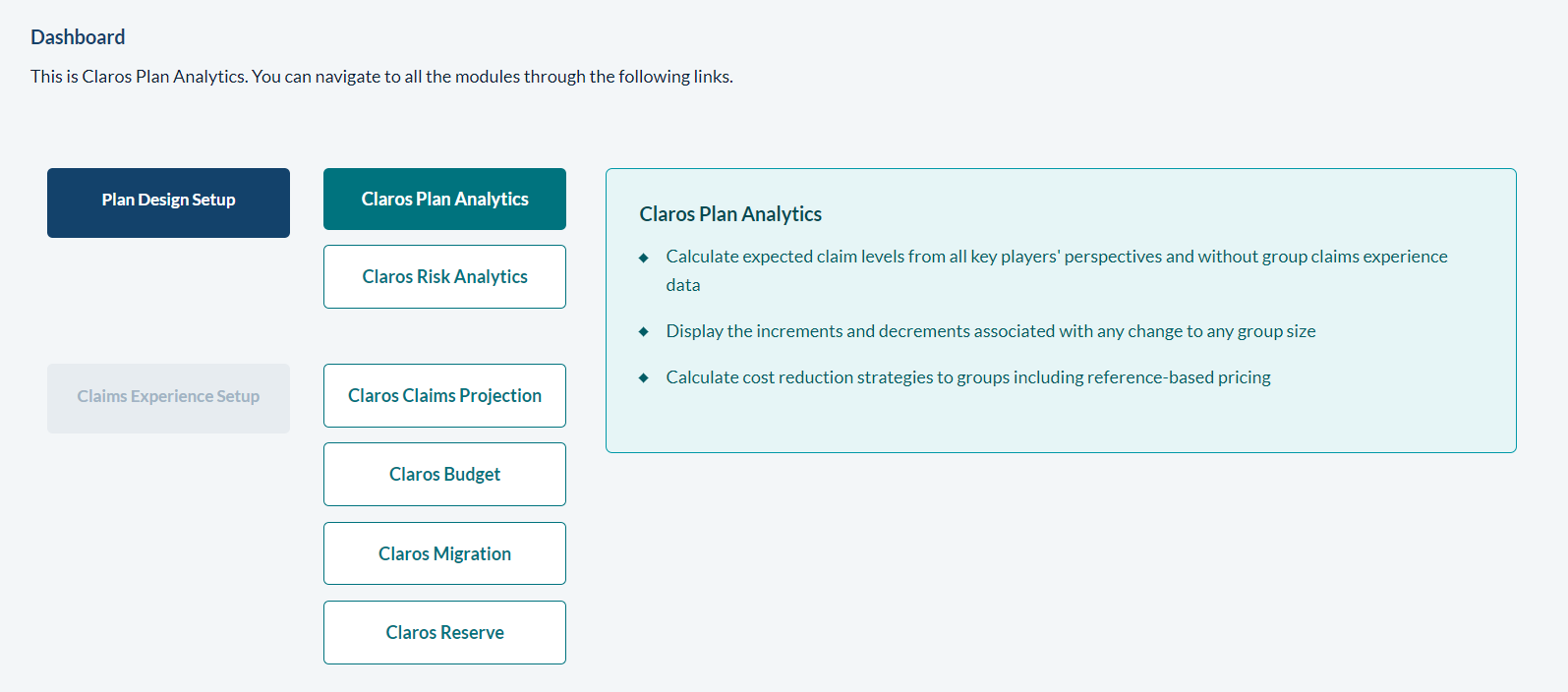 Access our applications from any browser. Enjoy more flexible use and faster deployment across your organization. Incorporate your applications into your existing workflow with data integration and easier file-sharing.
Streamline your work processes with our updated and intuitive user interface and guided inputs for faster onboarding and utilization. With automatic data updates and flexible access, we've made it easier than ever to predict health plan outcomes and grow your business with upgraded capabilities.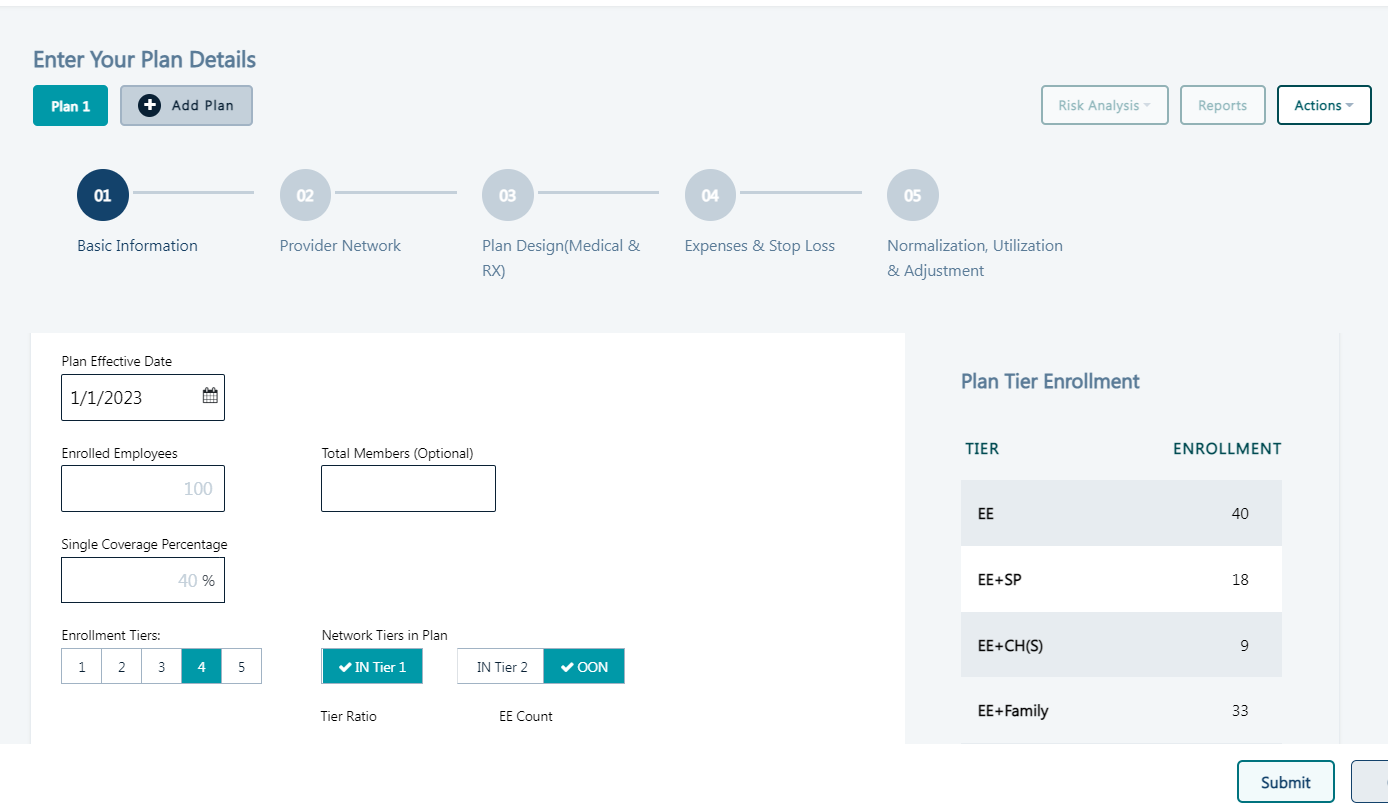 See what our clients are saying:
"We've been using the Claros Analytics tools for several years. In that time we've grown our consortium by 6 additional clients. That includes some of the largest clients in our current book of business. By illustrating the value of plan design changes, the Claros Consulting Suite has been instrumental in attracting prospects and retaining the clients that we already have."
BENEFIT CONSULTANT
Actuarial Advisor

The Most Comprehensive & Flexible Healthcare Rating Manual Available
Claros Analytics' Actuarial Advisor, integrated into the leading underwriter administration systems and available as a stand-alone application for customized analysis, guides carriers and underwriters nationwide in developing their claims projections for first dollar, specific, aggregate and excess risk.
Build credible rates for groups of any size
Price specific, excess and aggregate risk
Adjust rates precisely for changes in every relevant input
Incorporate complex interaction effects between input factors
Download Actuarial
Advisor Brochure